4 Ways to Increase the Longevity of Your Roof in Grand Rapids Michigan
The roof on your home is a big investment. Replacing your roof can cost thousands of dollars and although roofing materials are now designed to last 15 to 40 years there are some things that you can do to ensure your roof lasts a long time and continues to protect your home. In this article I'll go over some tips that can help you get the most out of your roofing and ensure that it continues to protect your Grand Rapids Michigan home for years. 
4 Ways to Increase the Longevity of Your Roof in Grand Rapids Michigan
There are many different types of roofing that can be installed on your Grand Rapids Michigan home. One of the most common used in the Grand Rapids Michigan area is shingle roofing made from asphalt and fiberglass. Although metal roofing is also used in this area there are much more homes with shingle roofing which this article focuses on. Some of the tips below may be used for other types of roofing but mainly this is for asphalt or fiberglass shingle roofing.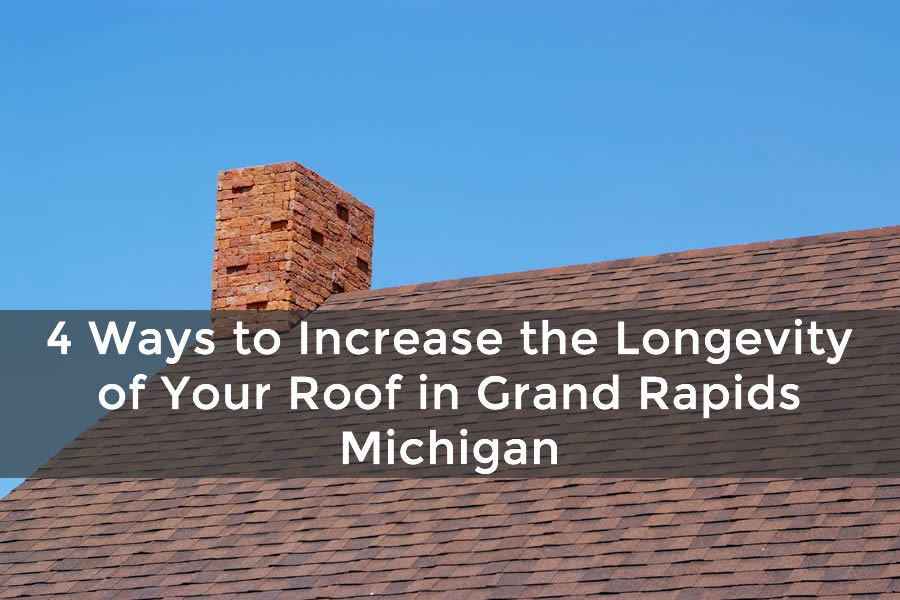 Use Higher Quality Roofing Materials During a Roof Installation
When it comes to roofing systems there are many different brands and styles you can choose from. One of the major differences when it comes to roofing is the warranty length. A great way to determine just how good the roofing is and the quality is by the length of the warranty. A roofing material that holds a 40 year warranty will be of higher quality than a roofing material that has a 15 year warranty. The pricing will of course be different but if you're looking for longevity and durability for the roof make sure you use the higher quality roofing products which have a longer warranty. This way, if there is a problem later, it can be repaired or replaced depending on the warranty of that roofing material.
Use Better Roofing Contractors to Install or Repair your Home's Roof
Having a roof on your home that protects your family and has a long warranty is great but only if it's installed correctly. Having a qualified roofing contractor install your new roof or make roof repairs is a must. In fact, if you don't have a professionally qualified roofing contractor to install your new roof it may actually void the warranty of the roofing materials. A warranty can be void on the roof for a variety of reasons but one of the most common is that it was installed incorrectly. Even if the roof seems to be installed correctly, manufacturers now have strict guidelines that must be followed in order to keep the roof under warranty. Always use licensed and insured roofing contractors in Grand Rapids Michigan to install or repair your home's roof.
Get Regular Roofing Inspections
Once your roof is installed there may be problems that arise from time to time. The best way to determine just what shape your home's roof is in and locate any potential problems is to get a roof inspection. A qualified roofer will come to your home and walk over your home's roof looking at the roofing surface and any roofing components that may be present on the roof. If there are any problems or concerns the roofing professional will then discuss with you these problems, usually with pictures of the problem on your home's roof and offer repairs if needed. The best way to keep your roof is great condition and stop potential problems is with an annual roof inspection.
Routinely Look For Signs of Damage on the Roof
Having a professional roof contractor come to your home each year and look for signs of damage on the roof is great but as a home owner you can actually look for signs of problems yourself. Although we don't recommend going onto your home's roof giving your roof a quick look over from time to time can help to identify storm damage and other problems on the roof. If you see something on your home's roof that does quite look right you may want to get a full roof inspection just to be sure before a roof leak starts.

Being able to protect your home longer with a better roof is great and Grand Rapids Home Pros wants to help with that. Be sure to contact us for questions or comments on your roofing needs and to set up a roof inspection on your home in Grand Rapids Michigan.